Ethiopia civil war: 'Garden of Eden' village where hyenas eat human remains and locals are left to bury the bones | World News
We met an elderly man amongst the long stalks of sorghum in a valley – and a village – that local people called Alatti.
He wore a sun-bleached jacket with a 'Coca-Cola' patch on the front and the back. I asked him his name and he said: "Ahmed. My name is Ahmed Seid."
He took his walking stick and tapped the ground as he walked along a line freshly piled earth on the hillside.
"I've buried nine people up here," he said. "Muri Ali, Beyeneh Isa, Wushi Dowd…."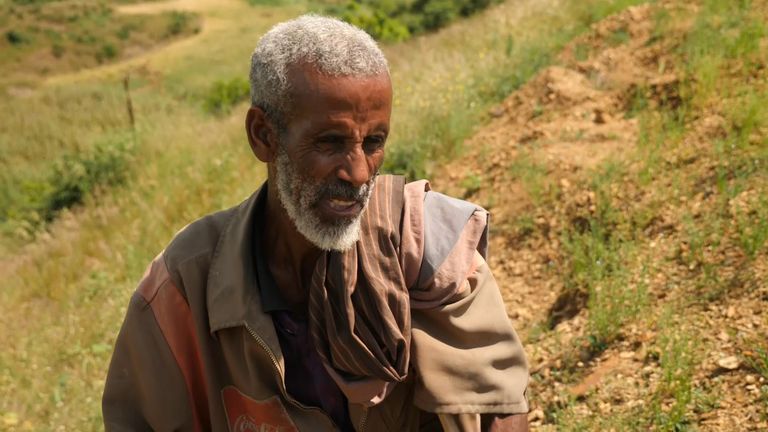 At first glance, Alatti looked like some present-day Garden of Eden. Lush mountain slopes framed the fields and pastures of the valley's verdant floor.
Yet there were no goats or cattle to be seen and many of the farm buildings have been razed to the ground. We were looking at 'no man's land' in Ethiopia's brutal civil conflict.
Last year, a long-running political dispute turned into all-out war after…