El Salvador's president pledges to build 'Bitcoin City' at base of a volcano | Science & Tech News
El Salvador's president said he aims to build a "Bitcoin City" at the base of a volcano in the country, where geothermal energy could be used to power the computers.
The city would be built around the Conchagua stratovolcano according to President Nayib Bukele, who recently made the country the first in the world to make Bitcoin legal tender.
President Bukele made the announcement following an event promoting Bitcoin in the country, and said it would be financed by government bonds that would be issued next year.
He said construction would begin within two months of the bonds being issued.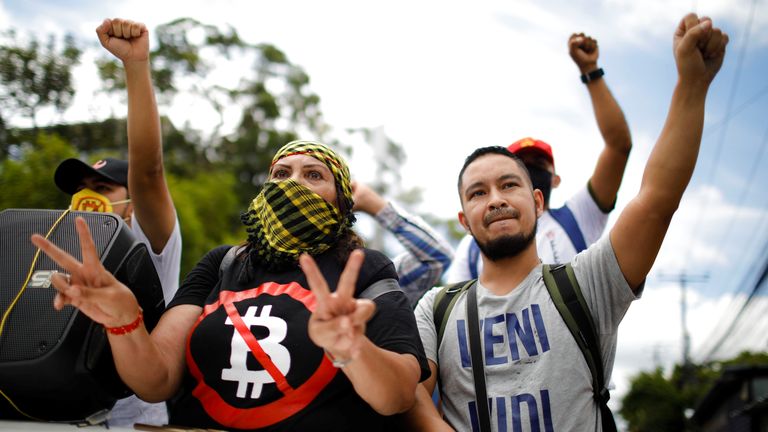 El Salvador became the first country in the world make Bitcoin legal tender this September, although the initial launch was marred by the government's digital Chivo Wallet system crashing.
The digital app came pre-loaded with $30 (£22)…