Egypt: Researchers identify prehistoric killer whale that walked on land from 43-million-year-old fossil | UK News
Egyptian scientists have identified a new species of prehistoric killer whale from a 43-million-year-old fossil that was found in Eqypt's "Whale Valley".
The ancient fossil, which was unearthed in Egypt's Western Desert in 2008, has been named as Phiomicetus Anubis, after the god of death in ancient Egypt.
The four-legged whale which is from the family of Protecetids, are extinct semi-aquatic whales that lived from 34 to 59 million years ago.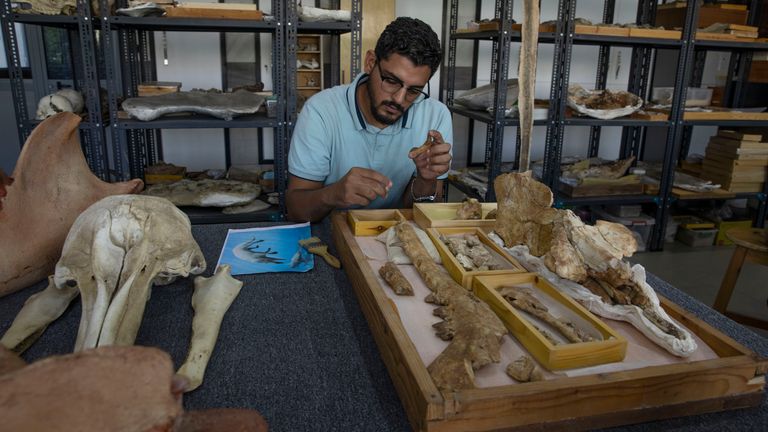 Professor Hesham Sallam, of Mansoura University in Egypt, the leading palaeontologist who examined the fossil, said the creature was unique in its versatility in the way its features were adapted to hunt on land and in the sea – characteristics that made it stand out among other whale fossils.
"We chose the name Anubis because it had a strong and deadly bite," said Professor Sallam.
…
Amazon Devices and Accessories,
Amazon Devices. Find some of the best Amazon Devices and Accessories, electrical devices and gadget available on Amazon. Great products, great prices, delivered to your door.