Ed Sheeran wins big at MTV EMAs in Budapest as stars celebrate the LGBT community | Ents & Arts News
Ed Sheeran won big at the MTV Europe Music Awards (EMAs) in Budapast – landing two major awards as stars gathered to celebrate the LGBT community.
The British singer-songwriter opened a car boot to receive the Best Artist award before also securing the Best Song accolade for Bad Habits.
Wearing a bold print suit for the occasion, the 30-year-old opened the awards ceremony as it returned to a live in-person show after it was held virtually last year due to the COVID-19 pandemic.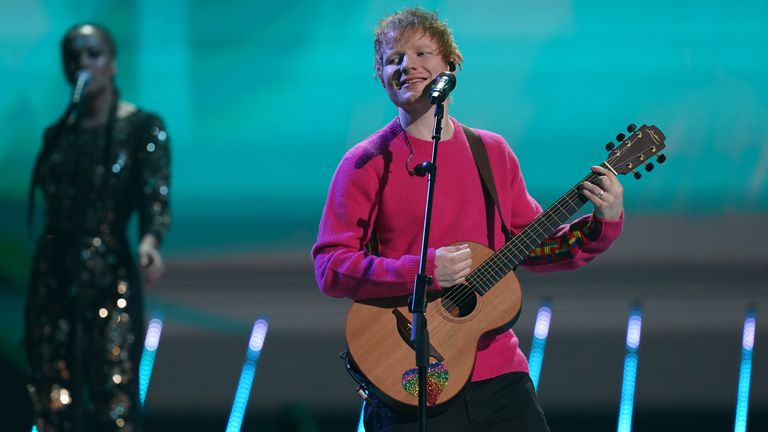 Fellow British talent Yungblud, who closed the ceremony with a fire-fuelled performance, declared his Best Alternative award as a "tribute to individualism".
He recalled being "terrified" as a youngster to be who he wanted to be, adding: "If you are out there and you feel you cannot be who you are – you can be.
"Keep fighting, keep being brilliant."