Ecuador earthquake kills at least 12 and causes widespread damage to homes and buildings | World News
At least 12 people are dead after a 6.8 magnitude earthquake hit the region around Ecuador's second-largest city, Guayaquil.
The quake was centred around 50 miles (80km) south of Guayaquil, according to the US Geological Survey, and it was felt as far away as northern Peru.
Residents inside the city – which sits around 170 miles (270km) southwest of Ecuador's capital Quito – reported that objects had fallen inside their homes during the tremor.
Footage shared on social media showed panicked residents rushing onto the streets.
Ecuador's President Guillermo Lasso tweeted a message urging residents to stay calm before announcing that the disaster had killed 12 people.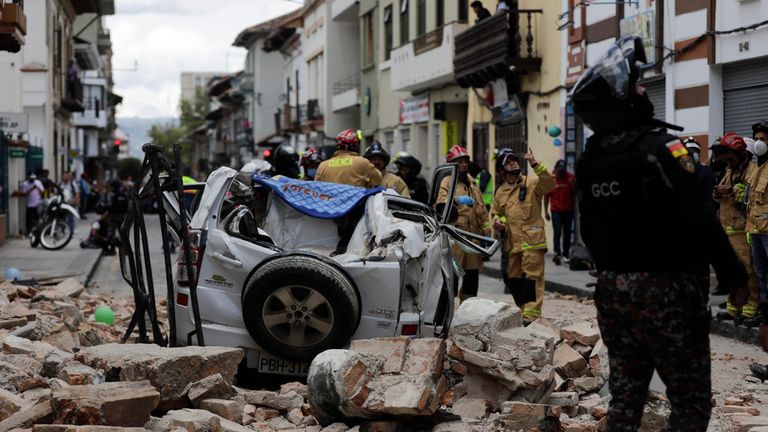 Ecuador's emergency response agency, the Risk Management Secretariat, said one person had died in the Andean community of Cuenca.
The victim was said to be a passenger in a vehicle trapped under a collapsed house.
Three people died…
Amazon Devices and Accessories,
Amazon Devices. Find some of the best Amazon Devices and Accessories, electrical devices and gadget available on Amazon. Great products, great prices, delivered to your door.