Dutch students go on 3,000km road trip in solar-powered camper van they built themselves | Science & Tech News
A team of Dutch students are driving a "completely self-sufficient" solar-powered electric camper van on a month-long 3,000km journey from Eindhoven to the beach resort of Tarifa in Spain.
The futuristic camper van, which doesn't need to be powered at EV charging points, has been granted a road licence by the Netherlands Vehicle Authority, allowing it to be driven throughout the EU.
The vehicle, which has been called Stella Vita, is powered by solar panels on its roof and is capable of capturing enough energy from the sun to drive up to 730km on a sunny day – and allow the students to shower, watch TV, charge their laptops and make coffee.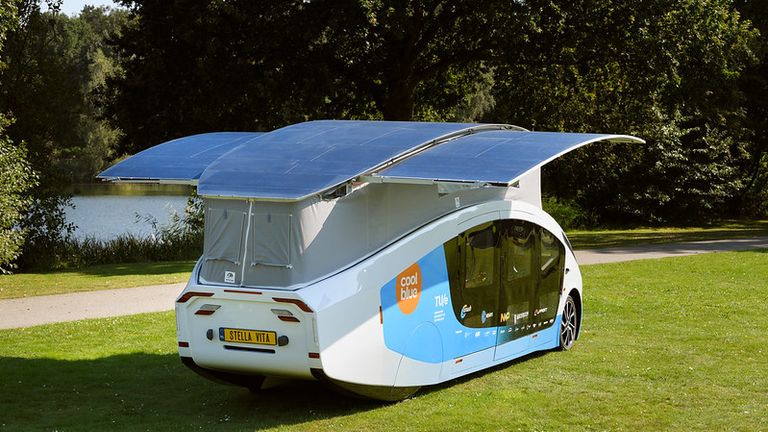 Designed by students at Eindhoven University of Technology, Stella Vita's roof slides up when it is parked, allowing additional solar panels to fold out and capture…