Donegal: Man and two children die as car enters water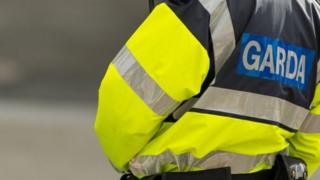 A man and two children have died after a car skidded off a road and plunged into water in County Donegal, Gardaí (Irish police) have said.
It happened at Three Trees, Quigleys Point, at about 22:20 local time on Thursday.
A six-year-old girl, a boy aged 14 and a 49-year-old man who was driving the car died at the scene.
A 45-year-old woman managed to get out of the car and and sought help. She was taken to Letterkenny hospital.
She is being treated for non-life threatening injuries, according to Gardaí.
In a statement, they said the car had been travelling from the village of Muff in Donegal towards Quigley's Point before the crash.
Gardaí said the driver "lost control and the vehicle skidded across the road and down the embankment and plunged into the water".