Diplomatic relations in 2021: A year marked by Biden's promises, China's threats and Russia's muscle-flexing | World News
The year began with a promise. 
"America is back," proclaimed Joe Biden, taking its rightful place at the vanguard of the free world, making up for the sins of his predecessor.
The Trump presidency had ended with a desecration. Americans had turned on their holy of holies, the high temple of their democracy on Capitol Hill, encouraged by their own president and his grand fiction that the election had been stolen, fomented on social media.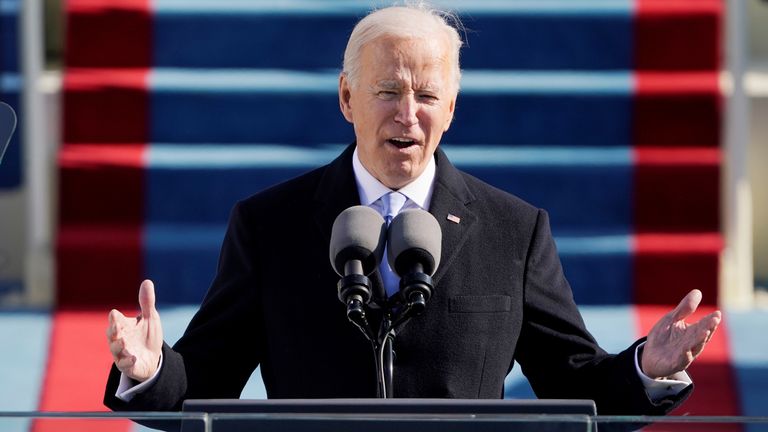 The shining city on a hill invoked by Ronald Reagan was exposed as divided against itself, emboldening its enemies, causing doubt in the minds of friends and allies.
It was Joe Biden's job to dispel those doubts. In his inauguration speech he promised to "repair alliances, and engage with the world".
"We'll lead not merely by the example of our power but the power of our example," he said.
If America…