COVID: More than 100 British tourists refused entry to Austria after coronavirus rules website mix-up | World News
More than 100 British tourists have been denied entry to Austria after COVID rules were not updated before they left for their holiday, it has been reported.
Some 110 Britons, most of whom are thought to have been going on a ski trip, flew into Innsbruck on Sunday, believing they only needed to have had a negative coronavirus PCR test within the last 72 hours.
But when they arrived, they were told they needed a test with 48 hours, according to the BBC and the Express.
Most were able to fly back straight away, but 40 were escorted by police to a hotel where they were kept overnight.
Of those, 28 flew home on Monday and the other 12, reportedly made up of families with children, were able to stay, according to the local newspaper Tiroler Tageszeitung.
All who were unable to stay reportedly had to pay for their return to the UK themselves.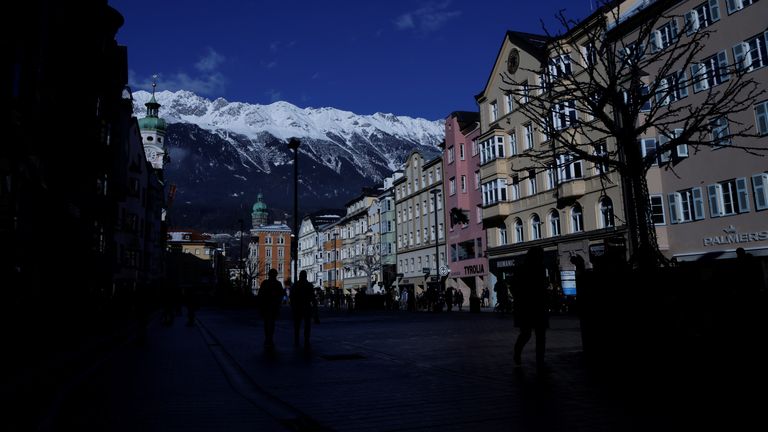 'Neither…