COVID-19: US buying 500 million at-home rapid tests that Americans will be able to order online for free, says Biden | US News
The US government is buying 500 million at-home rapid COVID tests that Americans will be able to order online for free starting in January, Joe Biden says.
The president also announced that more testing sites will be set up.
And 1,000 military medical personnel will be deployed as part of efforts to help hospitals overwhelmed by the pandemic.
Around 40million adults in the US have yet to get their vaccine – as Mr Biden said it was their "patriotic duty".
Addressing the nation, President Biden said: "While COVID-19 has been a tough adversary we have shown we are tougher. Tougher because we have the power of science and vaccines that prevent illness and save lives."
But he warned people who have yet to get the jab: "You have an obligation to yourselves, to your family and quite frankly, I know I will be criticised for this, but to your country.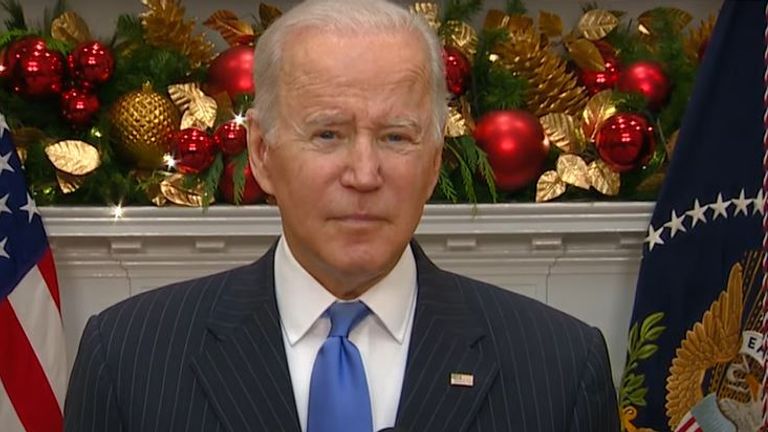 "I honest to god believe it's your patriotic duty."
And he also pleaded with the "tens of millions" who have been double vaccinated but not yet boosted to come forward.
"I got my booster shot as soon as it was available and just the other day, President Trump announced he had got his booster shot – maybe one of the few things he and I agree on."
Getting vaccinated is "the only responsible thing to do", he said – as he said the US was facing a "critical moment".
President Biden spoke out as a member of his own staff tested positive for the coronavirus, the White House announced on Monday.
The employee spent around 30 minutes on Air Force One while the President was travelling to Philadelphia from Orangeburg, South Carolina on Friday, before developing symptoms on Sunday night.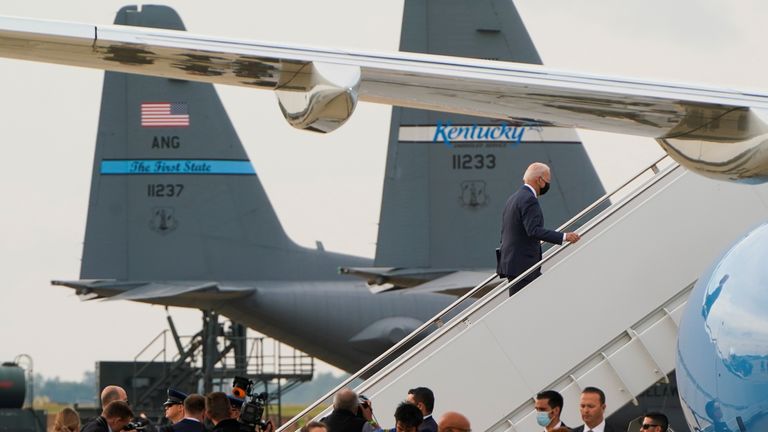 The staff member is fully vaccinated and boosted and tested negative before boarding the jet, White House press secretary, Jen Psaki, said.
President Biden, 79, is tested regularly and has produced two negative results since Sunday. He will be tested again on Wednesday.