COVID-19: Ireland announces 8pm curfew for hospitality as new COVID rules brought in to halt Omicron surge | World News
Ireland will impose an 8pm curfew for hospitality venues as part of a host of new measures aimed at slowing the spread of the Omicron variant.
In an address to the nation, Micheal Martin said, if left unchecked the new strain could pose a very real threat to hospitals in Ireland.
"It spreads so aggressively throughout all age groups that we are likely to see infections at a rate that is far in excess of anything we have seen to date," he said.
COVID news live: 65 patients in hospital with Omicron as UK emergency meeting planned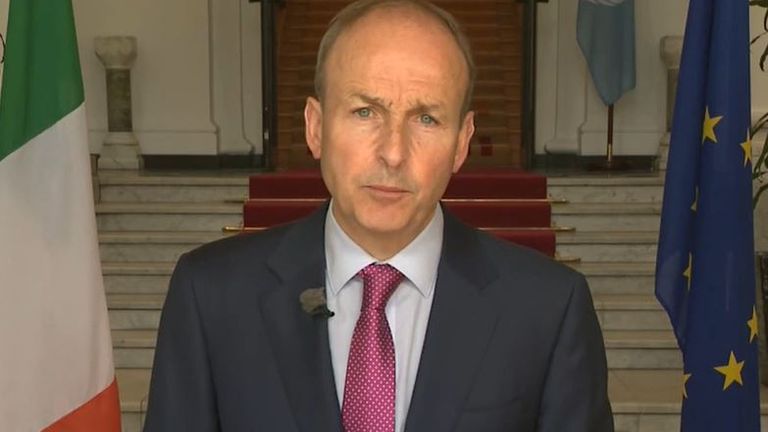 "It is that serious."
The measures will come into place on Sunday, 19 December and last until 30 January.
What are the new measures?
Restaurants and bars should close at 8pm, with no indoor events after this time.
Venues should run at reduced capacity – for indoor venues it is 50% of capacity, or…