COVID-19: Fifteen people arrested after protests in Dutch city of Leeuwarden over newly-imposed lockdown | World News
Fifteen people have been arrested after protests broke out in the Netherlands over a newly-imposed COVID-19 lockdown.
Hundreds of people gathered in the Dutch city of Leeuwarden on Saturday night, where videos showed them setting off fireworks and holding flares billowing smoke.
The Northern Netherlands Police Unit said a number of people refused to leave after they called on everyone to return home.
Dutch broadcaster NOS reported that riot police later moved in to push the protesters off the city's central square.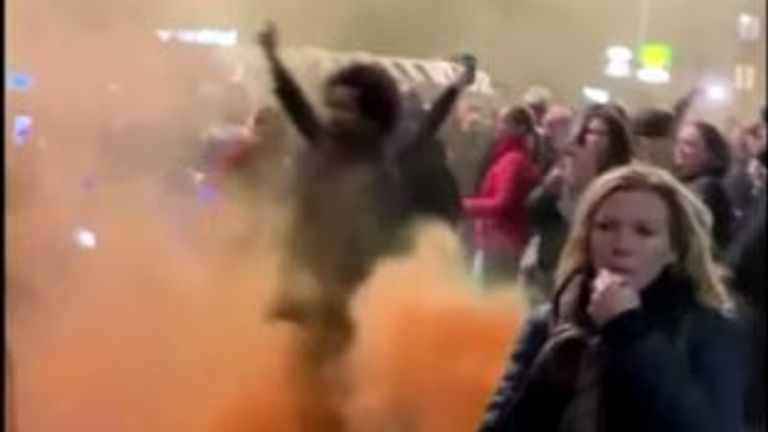 Police said on Twitter that officers are continuing to monitor Leeuwarden, which is around 85 miles north of Amsterdam.
Elsewhere in the Netherlands, local media reported that bars in the southern city of Breda remained open beyond the new mandated closing time.
Under the new three-week COVID-19 lockdown, bars,…