COVID-19: At least 4,500 flights around the world cancelled as coronavirus causes travel chaos | World News
At least 4,500 flights have been cancelled worldwide over the Christmas weekend, with the Omicron variant causing chaos for travellers.
Globally on Christmas Eve there were 2,401 flights cancelled and 10,000 delayed as operators struggled with staff absences.
According to the online flight tracker FlightAware.com, 1,779 routes were not scheduled to operate as planned on Christmas Day, with a further 409 down on Boxing Day.
More than a quarter of all global flights cancelled were in and out of the United States, with United Airlines and Delta among the worst affected carriers, cancelling 280 flights in total on Friday.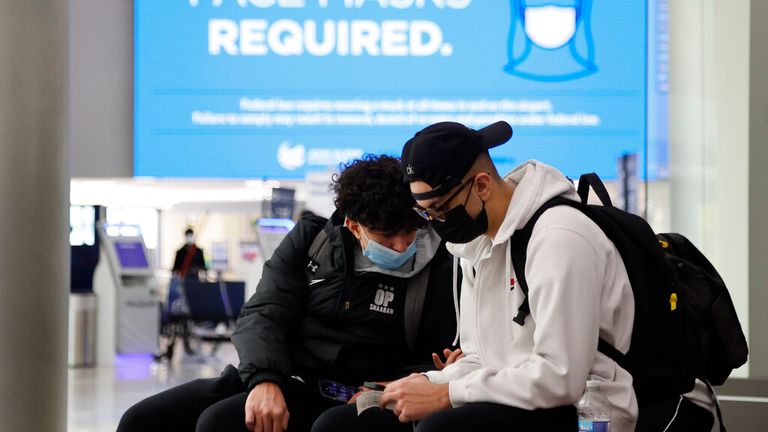 The Omicron variant is causing COVID cases to surge across the States, with the new, more transmissible strain now accounting for more than 75% of cases…