Coronavirus: Scotland sees drop in daily Covid-19 cases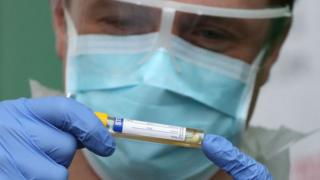 A total of 18 new confirmed cases of coronavirus have been reported in Scotland in the past 24 hours.
The tally accounts for 0.5% of the 15,382 new tests carried out over the same period.
On Friday 30 new cases of coronavirus were reported – the highest daily increase for eight weeks.
Nicola Sturgeon has said the Scottish government was paying "close attention" to the figures amid fears of a wider spike in infections.