Coronavirus: Pharmacies urged to drop delivery charges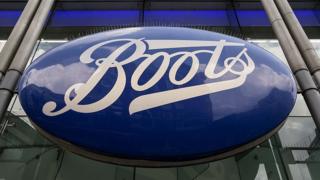 Pharmacies should not charge patients to deliver prescription medicines to them during the coronavirus crisis, Wales' health minister has said.
The Boots chain has been criticised after reports it is charging £5 for delivery of some medicines.
Vaughan Gething said people who should be staying at home could be forced to go out because of such charges.
He urged the firm to "revisit its decision". Boots has been asked to respond to the criticism.
Boots £5 prescription delivery charge 'a disgrace'
Mr Gething told a Welsh Government news conference on Wednesday he expected community pharmacies in Wales not to charge for deliveries.
"Vulnerable groups who we've advised to stay at home for at least the next three months should not then feel forced to leave their home because they can't afford a delivery charge," he said.
He said he would be happy to contact Boots on the issue.