Cold and wet migrants evicted from camp near Dunkirk won't stop until they reach British shores | World News
The police came early to the migrant camp in Grande-Synthe, a commune near Dunkirk in northern France.
The officers all knew the plan, and the migrants quickly realised what was going to happen. The camp was about to be destroyed.
In truth, it wasn't a hard task. The Grande-Synthe camp was little more than a collection of tents and flimsy shelters crowded together in some wasteland behind a clutch of derelict buildings.
And yet it was home to as many as 1,500 people at a time – a transient population of migrants trying to get to Britain.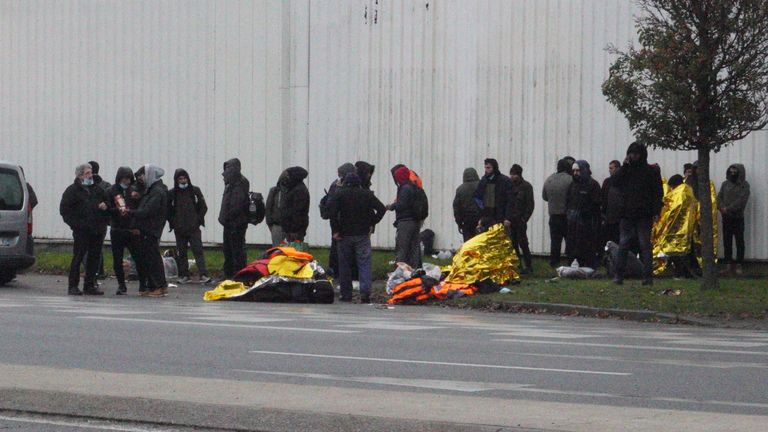 Most of the people in this camp were Iraqi Kurds, who have often spent many thousands of pounds to get this far and are resigned to spending thousands more in their effort to get to British soil.
As the camp was dismantled behind them, there were buses to take some people to shelters,…