Climate change: Farmers drive tractors through Dublin as they protest government plans | Climate News
A convoy of around 100 tractors and farm vehicles rolled through Dublin city centre on Sunday, as Irish farmers protested against government climate change plans.
The protest, organised by the Irish Farmers' Association (IFA), disrupted traffic in the capital, with a rally held near government buildings.
The agriculture sector is a crucial part of the Irish economy, with food and drink its top export. But the sector is dominated by beef and cattle production, and Ireland has the highest methane output per capita in the European Union.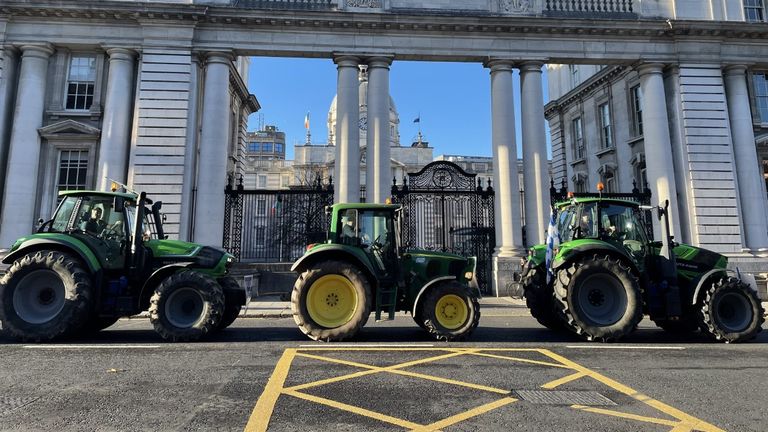 Earlier this month, the government's Climate Action Plan demanded the agriculture sector reduce its greenhouse gas emissions by 22-30% by 2030, with more than 40 measures to be taken.
The government has promised financial support, but farmer groups say all they've seen is "empty rhetoric and lofty targets."
IFA president…