China's virus-hit economy grows at slowest rate in decades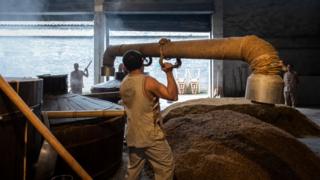 The Chinese economy shrunk at its fastest ever pace in the first quarter of the year, as factories and businesses were forced to close.
The world's second biggest economy contracted 6.8% according to its official data released on Friday.
The financial toll the coronavirus is having on the Chinese economy will be a huge concern to other countries.
China is an economic powerhouse as a major consumer and producer of goods and services.
Last year, it saw healthy economic growth of 6.4% in the first quarter, a period when it was locked in a trade war with the US.
In the last two decades, China has seen average economic growth of around 9% a year, although experts have regularly questioned the accuracy of its economic data.
Amazon Devices and Accessories,
Amazon Devices. Find some of the best Amazon Devices and Accessories, electrical devices and gadget available on Amazon. Great products, great prices, delivered to your door.