Charles and Camilla 'swamped by crowds and cameras' in Egypt on final day of Middle East tour | World News
The final day of the Prince of Wales and Duchess of Cornwall's tour of the Middle East and after waiting for an hour for Prince Charles to turn up – the press pack always has to arrive early – the prince is met with a loud round of applause at the Greek campus in the middle of Cairo.
Groups of business figures and young entrepreneurs jostle for just a few moments of face time, the prince keen to tell anyone he can about his sustainable markets initiative, his big push to get businesses and governments working closer together to tackle the climate crisis.
In Egypt, the crowds certainly came out to see them, partly I suspect because so many roads in Cairo and Alexandria were closed, the convoy and security set up considerable.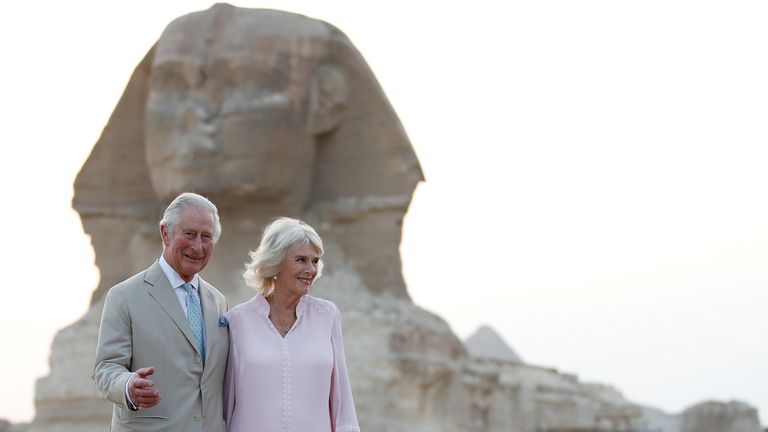 But the first major overseas tour since the pandemic started was always going to attract more attention than other visits, and Prince Charles…