Channel deaths: Devastated families hold funerals in Iraq for some migrants who died in English Channel crossing | World News
Funerals have been held in Iraq today as the bodies of 16 of the Kurdish migrants who drowned last month when their dinghy capsized in the English Channel were repatriated.
Despite the tragedy taking place on 24 November, the heartbroken families and friends of the people who died have been forced to waited weeks for their bodies to be identified and then released back to Iraqi Kurdistan.
One of the funerals held on Sunday was for 24-year-old Baran Nouri Mohammedameen, who died trying to cross the Channel so she could be reunited with her fiancé who was waiting in England for her.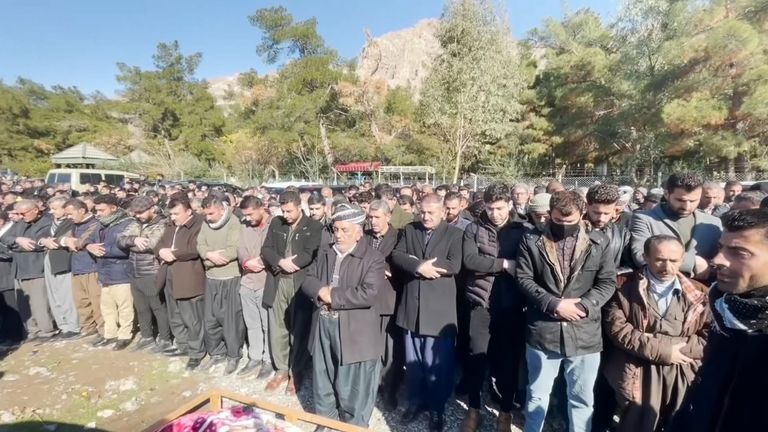 She had taken selfies of herself as she travelled on the dinghy, but hours later the flimsy boat sank. Of the 33 people on board, 27 were confirmed dead, two are missing and two rescued.
Baran's funeral took place in the town of Soran, in northern Iraq, where…