Channel crossings: France says Boris Johnson making 'mockery' of UK-French relations as it urges PM to 'take responsibility' for migrant crisis | UK News
Boris Johnson has been accused of making a "mockery" of UK-French relations after he published a letter to Emmanuel Macron on Twitter over how to tackle the migrant crisis in the Channel.
France's interior minister Gerald Darmanin said the prime minister must "take responsibility" for people attempting to cross the water to Britain.
He said Mr Johnson acted in a "peculiar matter" by choosing to post a letter to the French President online, outlining his proposed solutions to small boat crossings.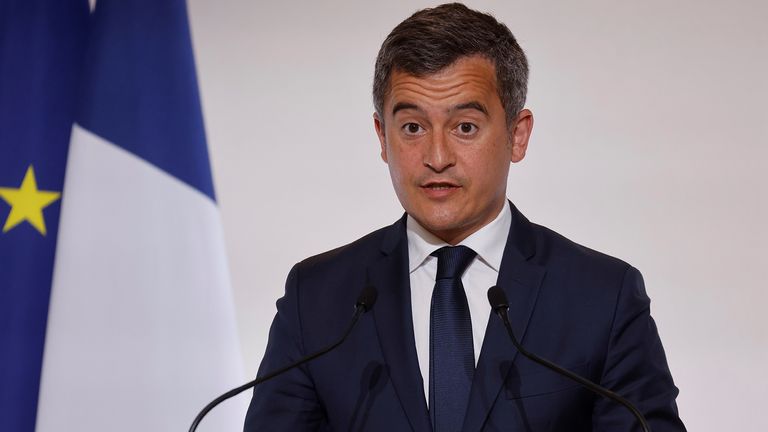 France was so enraged by the move that it withdrew the UK's invitation to join weekend talks with other European ministers about how to stem the flow of people crossing the Dover strait.
Mr Darmanin told French television channel BFMTV: "When there are serious diplomatic exchanges… and lives that are at stake… and some minutes…