California wildfires: At least 10,000 giant sequoia trees killed after lightning strikes spark blazes | US News
Wildfires sparked by lightning strikes have killed at least 10,000 giant sequoia trees in California over the past two years – up to nearly a fifth of the world's largest trees.
Officials said fires in Sequoia National Park and the surrounding Sequoia National Forest this year ripped through more than a third of groves in California and scorched an estimated 2,261 to 3,637 sequoias.
Nearby wildlife fires last year killed an unprecedented 7,500 to 10,400 of the giant trees, which are only native to about 70 groves scattered along the western side of the Sierra Nevada range.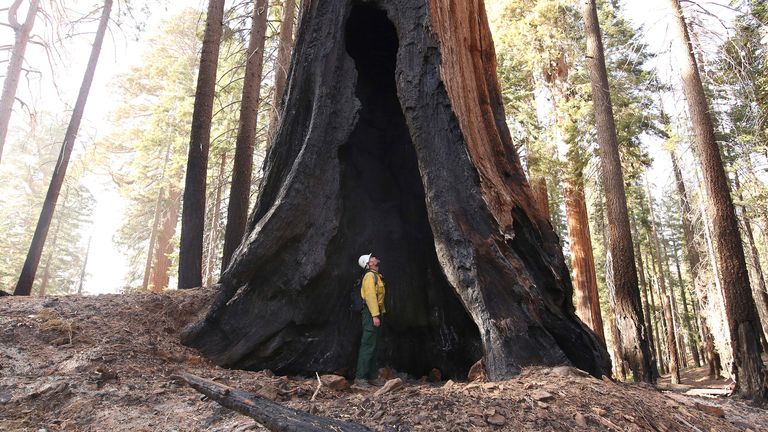 The losses account for 13-19% of the 75,000 sequoias greater than 4ft (1.2m) in diameter.
Blazes hot enough to burn and kill sequoias, which were once considered fire-proof, underline the effects of climate change.
A warming planet has produced hotter droughts, fuelling the flames that have killed…