British Army restructure sees hundreds of tanks and troops return to Germany after withdrawal less than a year ago | UK News
The UK will base hundreds of tanks and fighting vehicles in Germany and rotate more troops on exercises through the country barely a year after withdrawing a large Cold War-era presence.
The mini U-turn – part of a major modernisation plan for the army unveiled by the defence secretary on Thursday – will see Germany becoming one of three new "regional land hubs" for the army, along with Oman and Kenya.
The aim is for more troops to be deployed to different parts of the globe for longer – training with partner forces for months rather than the current exercise schedules of weeks – to strengthen relations with allies and deter threats from states such as Russia and China.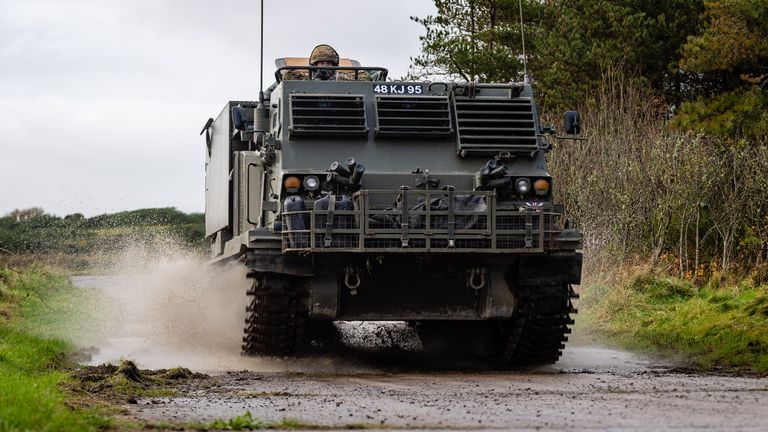 The renewed presence in Germany will also mean the UK can respond faster to any Russian – or other – attack on a European NATO member state.
Ben Wallace, speaking in the House of…