Bill Gates was warned to stop sending flirtatious emails to female colleague in 2018, Microsoft reveals | Science & Tech News
Microsoft executives warned Bill Gates to stop sending flirtatious emails to a female employee in 2008, the company has confirmed.
The Wall Street Journal first reported that two senior bosses met with the billionaire after the tech giant discovered inappropriate messages had been sent to a mid-level member of staff.
According to the newspaper, Gates did not deny these exchanges, but said they were a bad idea in hindsight and wouldn't happen again.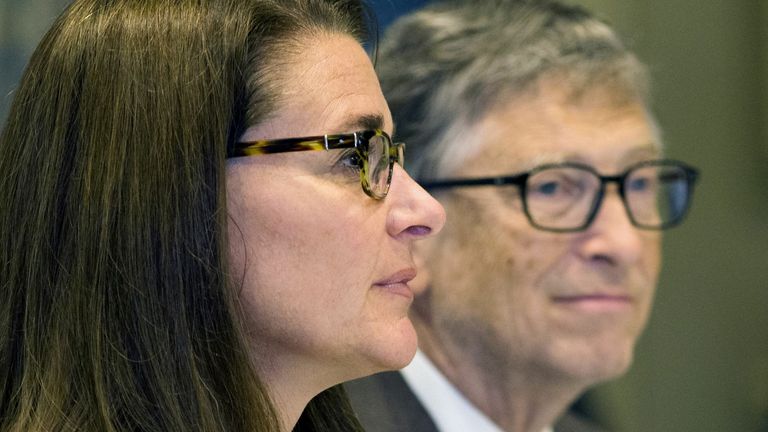 The matter was later closed, and no further action was taken because there had not been any physical interaction between Gates and the employee in question.
Microsoft confirmed the newspaper's report to the Associated Press news agency.
In a statement, Gates' private office said: "These claims are false, recycled rumours from sources who have no direct knowledge,…