Belarus: More than 400 Iraqi migrants board deportation flight as border tensions rise | World News
More than 400 migrants, who have camped for weeks at Belarus' borders with the EU, have boarded a deportation flight bound for Iraq.
Some 430 people, mostly Iraqi Kurds, were booked onto a flight due to leave this afternoon from Minsk airport, the Iraqi foreign ministry said.
They were due to board the flight at 1.45pm, bound for Erbil in Iraq's autonomous northern Kurdistan region, and then on to Baghdad, the ministry added.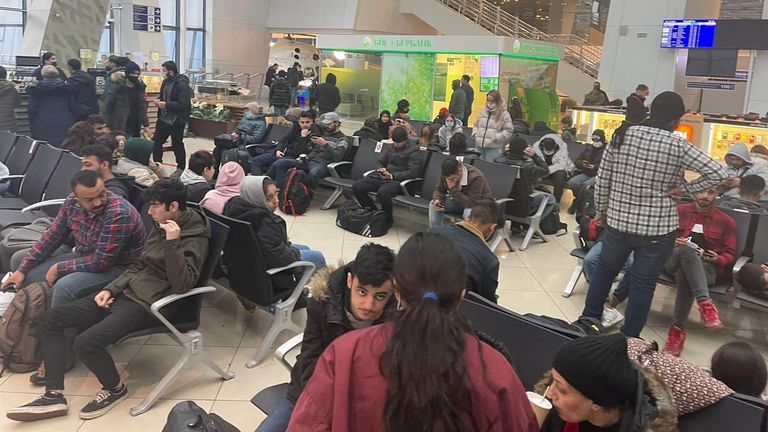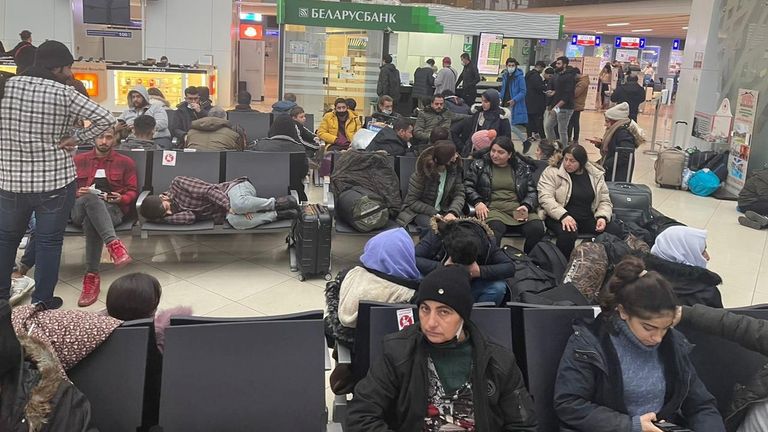 Iraqis, especially Kurds, make up a significant number of the estimated 4,000 migrants trapped at the Belarus border trying to cross into Lithuania, Latvia and Poland.
Buses and planes are also being organised to relocate some of men, women and children camping there after two…