Belarus: Eastern Europe security feared to be under threat – as more UK troops set for deployment to Poland to help tackle migrant crisis on border | World News
The defence secretary has warned that eastern Europe's security is under threat as he revealed at least 100 more British troops will likely be sent to Poland to help tackle a migrant crisis on the Belarus border.
Ben Wallace said he was "deeply concerned" about an unusual build-up of Russian forces around Ukraine, which neighbours both Poland and close Kremlin-ally, Belarus.
Speaking on a trip to Poland on Thursday, he would not be drawn on whether the two flashpoints were linked.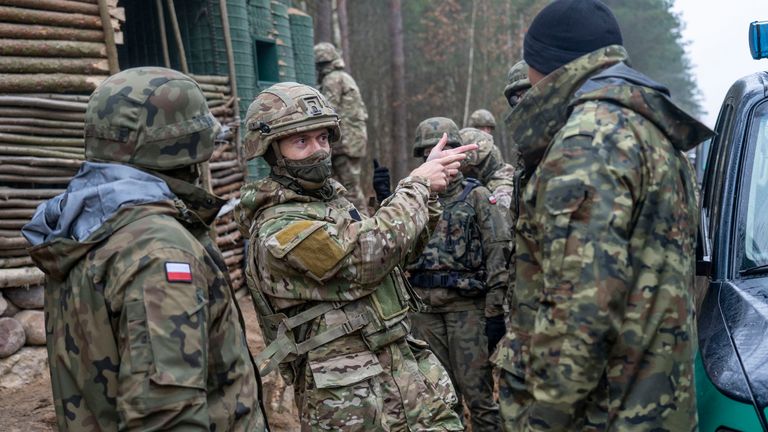 But the senior minister said: "There is lots of activity in this part of Europe that is threatening security and I think one of our responses is to show that solidarity, both politically and indeed militarily."
One way the UK has done this is with the deployment last week of a small group of Royal Engineers to the…