Beijing 2022 Winter Olympics: UK government and royals should boycott games over Uighur 'genocide', says Labour | World News
The Royal Family and UK ministers are being urged to boycott the 2022 Beijing Winter Olympics over alleged human rights abuses.
Labour says the measure is necessary unless China allows the UN to carry out a thorough investigation into "systematic persecution" of Uighur Muslims.
Beijing has rebuffed international claims about the alleged atrocities in Xinjiang province.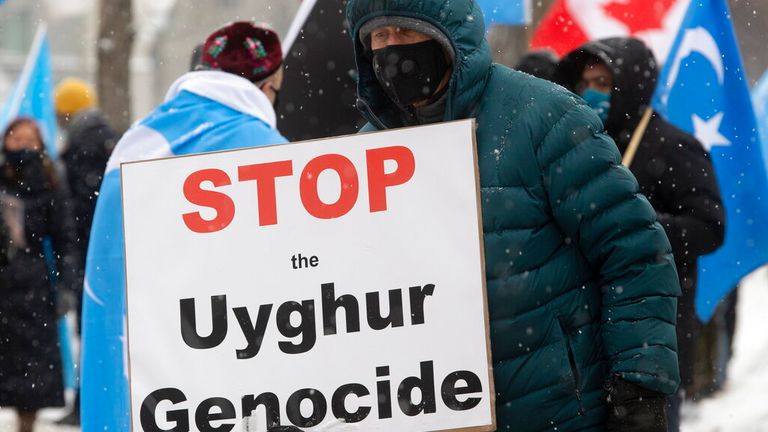 But more than a million people are said to have been arbitrarily detained – amid claims some have been subjected to torture and forced sterilisation.
Foreign Secretary Dominic Raab and Culture Secretary, Oliver Dowden, have both been pressed to announce a political boycott.