BA not told Iraq had invaded Kuwait as jet headed to gulf state in 1990, Foreign Office admits | UK News
Hundreds of British Airway passengers spent months as hostages after officials failed to warn the airline of Iraq's 1990 invasion of Kuwait, the government has admitted.
BA149 landed on 2 August to refuel despite the foreign office being warned of the movement of Iraqi troops by the then British ambassador to Kuwait.
They were used as human shields, endured sexual violence and mock executions and were forced to have their photographs taken with dictator Saddam Hussein.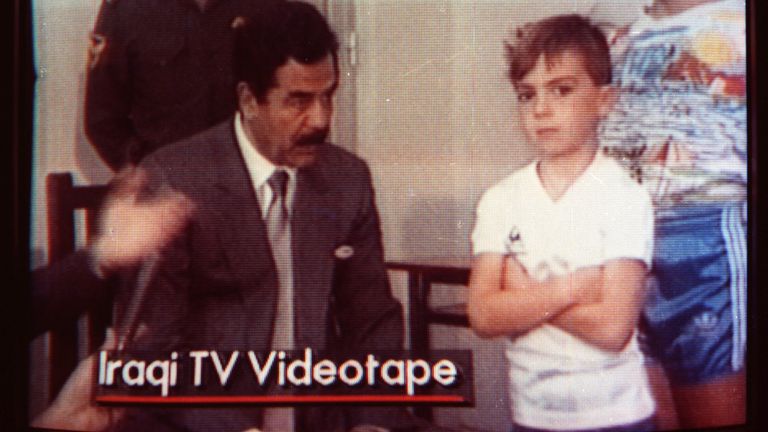 Newly released documents – which reveal the lack of warning given to BA – also fail to identify a mysterious group of military-looking men who were on the flight from the UK to Asia.
Fellow passengers and crew have previously speculated they were members of a UK special forces team and that the British government had exploited the aircraft – and their safety – to insert…