Austria: Chancellor Sebastian Kurz steps down to 'refute and disprove' corruption allegations | World News
Austrian Chancellor Sebastian Kurz has announced he is stepping down after being accused of corruption.
The 35-year-old and close associates allegedly tried to secure his leadership of the conservative Austrian People's Party, and of the country, with the aid of manipulated polls and friendly reports in the media, financed with public money.
He denies any wrongdoing and said he will "refute and disprove the accusations that have been made".
Mr Kurz added that the allegations, revealed by prosecutors on Wednesday, are "false and I will be able to clear this up – I am deeply convinced of that".
He will remain very active in politics, staying on as his party's leader while also heading its parliamentary grouping.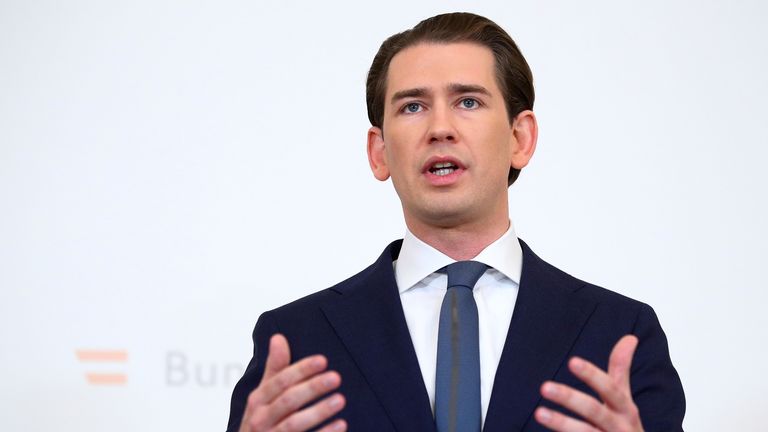 His departure from the top job was precipitated by his party's junior coalition partner, the Greens, who said on Friday that he could not stay on,…