Angelina Jolie says Afghanistan crisis 'stands for decades of neglect of human rights' | World News
Angelina Jolie has said the crisis in Afghanistan is "not a slip-up" and that her thoughts are with women and girls across the country.
Jolie, who works as a special envoy for the UN High Commissioner for Refugees, says she does not believe the Taliban can "turn back the clock" so Afghanistan is as it was 20 years ago.
Speaking to the German newspaper Welt am Sonntag, she said she believes the situation there is "not an isolated case" and represents a failure of the international community.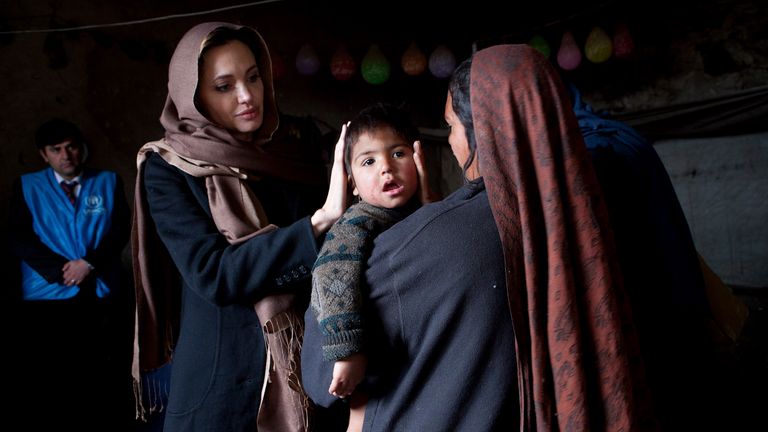 "Afghanistan is not a slip-up or an isolated case, it stands for a pattern," she said.
"It stands for decades of neglect of human rights… the lack of well-thought-out human rights-based interventions and the collapse of the international system."
The 46-year-old actress also expressed her concerns for…